Dr. Mark Oberg
I love having the opportunity to help people without drugs and surgery. Pills, potions and lotions aren't where health comes from."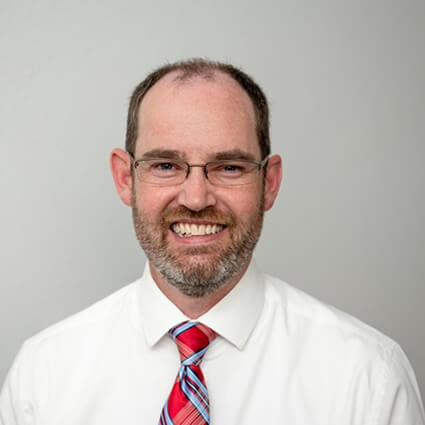 It was back in junior high that Dr. Oberg knew he wanted to be a chiropractor. Always good with his hands, he also hoped to be a professional football receiver! After a sports injury, a chiropractor was able to help him. Chiropractic was the perfect fit – to this day, Dr. Oberg doesn't consider what he does to be "work."
A Chiropractic Education
In 2004, Dr. Oberg graduated from Palmer College of Chiropractic. During his time there, he attended school year-round and juggled trying to make time for his family. Though challenging, he is fond of his time there and proud to be a Palmer graduate.
The additional studies Dr. Oberg has completed include a certification in whiplash and brain injury traumatology from The Spine research Institute of San Diego.
EXPLORE CHIROPRACTIC »

Faith and Family First
Dr. Oberg's family is made up of his wonderful wife Tanya and their children: boys Clay and Parker and girls, Kennedie and Liesl. He also has a lovely daughter-in-law, Clay's wife Amelia. "The Lord has blessed me with such a great family." They are members of the Faith Church, where Dr. Oberg loves to serve. His family also includes his parents in neighboring LaPorte and in-laws who are just down the street.
Health is important to Dr. Oberg. He and his whole family get adjusted regularly.
Don't wait to get started on improving your health. Contact Oberg Chiropractic at Chiropractic Associates of Fort Collins today!

Dr. Mark Oberg | (970) 207-0274